The Lane County Sherrif's Office has lowered evacuation levels Monday, lifting the entire Oakridge area from Level 3 (Go Now) to Level 2 (Set). North of Waldo Lake Wilderness and Eastern Lane County, as well as western Deschutes County at this time, remain at Level 3. As of 7:30 am Monday, the Cedar Creek Fire remains at 0% containment.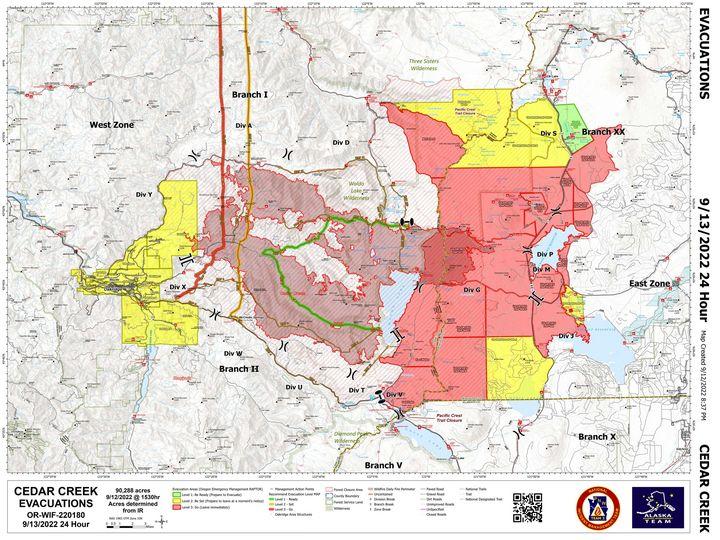 The air quality, due to the smoke, remains unhealthy and is expected to continue for several more days. Smoke is still prompting an Air Quality Advisory for Klamath and Lake Counties until 12 pm on Wednesday.
Per Facebook update:
Update 07:30am due to infrared flight data overnight. The fire is now 92,548 acres and 0% contained. While fire growth was limited with the moderation in weather as compared to the weekend, heavy smoke production and transport continues impacting much of the fire area.
Resources assigned include:
68 Engines
21 Handcrews
14 Dozers
20 Masticators
9 Helicopters
3 Scoopers – water dropping airplanes
2 Air Attack Airplanes
→ Continue reading at That Oregon Life