In the little over four years since the era-defining #MeToo Movement began gaining traction, it's important to continue looking at and embracing the concept of consent.
Most humans understand the basics: if someone is interested in doing something, they will respond with "yes" and if they are not, they will respond "no". 
While we, as a generation, continue to confront how common sexual assault is, we are also navigating through the notion that consent is more than a simple "yes" or "no". Sexual assault is not confined by one culture, gender identity or expression, political stance, or emotional space, and the goal of consent should not and cannot be avoidance of violence. Consent requires us to know not only what we do not want, but what we do want.
So when it comes to consent in a real-life scenario, participants of any activity – from a hug before brunch to a sexual encounter – must be on the same page. The Pacific Northwest has always been a leader in consent. The Center for Sex Positive Culture (CSPC), which has been operating in the PNW for over 20 years, has gained national recognition for creating an atmosphere that focuses on consent and consent negotiations. While the CSPC is less active these days, former CSPC member Erez Benari has taken these practices to the next level with his vetting process. At Hugz & Cuddlez, a cuddle-focused community founded and operated voluntarily by Benari, consent starts way before participants even arrive at a cuddling event that he hosts, and continues until his guests say their goodbyes at the end of the night. This goes back to Benari's early cuddle events, which he organized at the now-defunct venue "The Stream House" in Woodinville and later at "Spoonz", a club he operated in Seattle in 2019-2020.
A cuddling event is just as it sounds – a group of individuals, couples or polyamorous families will come together and snuggle up with each other. Business Insider defines these events as "intimate gatherings where strangers meet, practice consent, and enjoy human touch. The events are non-sexual, and while they may not be experiences for everyone, their message of proactive consent and communication can help build healthy relationships, trust, and confidence."
Before you can be a member of this community, potential cuddlers undergo a strict vetting process, where Benari reviews "each person's online presence, social media, and history, and also conducts a personal phone interview with them, to make sure their values align with [the] community's, and to ensure the safety of [his] events from sexual predators and other unsavory characters." It's not uncommon for him to spend hours each week vetting people, and it's not always easy. Benari goes on to say, "but that's the foundation of my community and this safety is the main reason for why my events are so popular."
Benari takes special care to determine if the candidates hold or practice values that may be radically different from what a cuddle event is supposed to be. If a candidate is found to not be a good fit for this community, most times they are highly sex-focused or anti-social, Benari will reject them from attending one of his events but will reach out to the candidate and offer other venues and events that may be more suitable for their personality, such as a few local swinger-community clubs. 
The vetting process is key to ensuring the safety of everyone at the events. Benari is in touch with most other community leaders in the region, and he is quickly able to learn of potential issues, individuals, and incidents, such as someone not respecting consent and boundaries of another attendee at other events in the area (whether it be another cuddle party or a sex-positive event), and take protective measures before one of his events.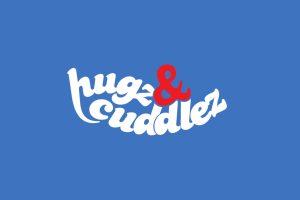 Participant activity is monitored throughout the event for any acts that might not be in line with what foundational principles Hugz & Cuddlez was founded upon. As most of the guests are long-time members, they have a vested interest in maintaining a high-quality community, and they report to Benari any issues or concerns, which are immediately investigated and handled, as needed. Benari notes, "It takes a village."
As an advocate for consent, careful consideration is made when it comes to designing a space conducive to group cuddling. When you walk into a cuddle party, you'll see wall-to-wall mattresses, couches, and bean bag chairs for you to get close to someone on, but you'll also see tables with snacks and drinks and, as Benari explains, "at least a room or two, or a backyard, where people can be with a reduced audience or even alone, so they can relax and zone-out until they are ready to re-join. Naturally, a person can also leave the event whenever they like."
Touch is highly encouraged at one of Benari's cuddle events, but it is not required or mandatory. One of the main takeaways of a cuddle party is the socialization that happens between community members. Conversations aren't always sexual – while guests speak about their relationships (oftentimes they are in polyamorous relationships with other participants), conversations are generally dominated by how each other's week went, how their jobs are going, if they're dating anyone new, or if they are attempting or struggling with polyamory and are looking for guidance and advice.
In addition to creating a consensual space for cuddling, Benari keeps his community safe through mask and vaccine requirements. Benari states, "COVID has hit the sex-positive community hard, causing all the venues and businesses in it to suffer great losses, and some to permanently close, including the Stream House, where I used to host events in 2018, and my own facility Spoonz. However, once restrictions were lifted in June, we have been able to operate under certain guidelines, which include wearing masks during the event, and presenting a COVID vaccine card or recent negative test. While COVID is a concern for some of our members, and many have not returned even when the mandated closures ended, vaccination rates within my community are close to 100%. My people are highly aware of the risks involved and choose to engage in this activity despite them because they feel a human connection has a value that cannot be ignored. Naturally, we share information amongst each other, and I have personally been encouraging people to seek a booster shot for their vaccine, when appropriate."
At the time of writing, Washington state is still under some COVID restrictions, and when asked about the community's overall feelings, Benari says, "The response has been all positive. Everyone is very understanding, fully compliant, and we have not had a single case of infection in 6 months of running these events, because all my guests are not only vaccinated, but most have also received a booster shot."
In addition to the vetting process and mask and vaccine requirements, Benari keeps the space clean and sanitized. He states, "we use normal procedures and products on our equipment. Sheets and pillowcases are laundered, dishes are carefully washed, etc." There are also guidelines in place for personal hygiene. While guests aren't required to shower or bathe beforehand, it's highly recommended that participants be bathed and groomed. Benari makes single-use deodorant wipes available and will tactfully speak with someone with excessive sweating or body odor. Benari is a proponent of "finding a solution together by encouraging, supporting, and advising, and not policing."
When it comes to the topics of consent, safety, and personal care, Benari makes every effort to ensure his guests feel comfortable discussing their boundaries and helps to guide those who could potentially, and most times unintentionally, cross those lines. By creating this controlled environment for consensual cuddling, Benari is helping to shape the future of connecting with others in a positive, safe way.
For more information, visit www.hugzandcuddlez.org.
Hugz & Cuddlez