Tourists from all over flock to the Northwest to gaze upon the stunning naturally scenery. With many natural masterpieces, it is no surprise that spring events are centered around nature. Kids, teens, and adults alike will find something to enjoy in the region. One such event that is always a highlight of the spring season and tends to draw a crowd, is the Skagit County Tulip Festival.
Tulip cultivation has been present in the Skagit valley since the early 1900's, and this year is no exception. Farmers and mother nature have been hard at work to produce beautiful tulips in a plethora of colors, that are sure to provide stunning photos. Event organizers and community members come together to bring to life an event that everyone visiting can enjoy. There are contests, concerts, games, photo opportunities, markets, food, and more! Skagit County Tulip Festival is the busiest time of the year for the community, seeing influxes of thousands of people at once.
Timing The Visit
Although this is a great, simple spring activity, it is important to plan in advance in order to make it a smooth journey. The tulip festival begins April 1st and runs through the end of the month. If you are looking to avoid the crowds, weekday mornings are the best time to go. However, if weekdays are not an option for you, the fields are also open on the weekends, just be prepared to share it with hundreds of other event goers. The fields are open 9am – 5pm, with variation depending on weather. Allow yourself a few hours to roam the fields, stop by the vendors, and of course capture stunning, color-filled photos.
The hard part about this festival is timing the blooming of the fields. You want to go at a time when the tulips have bloomed, but not fully bloomed to where they are falling apart. It is also in your best interest to go on a day when it has not been raining, as the fields can get quite muddy. To make sure that you are getting the best bloom quality, you can look at the bloom map online.
Parking On Location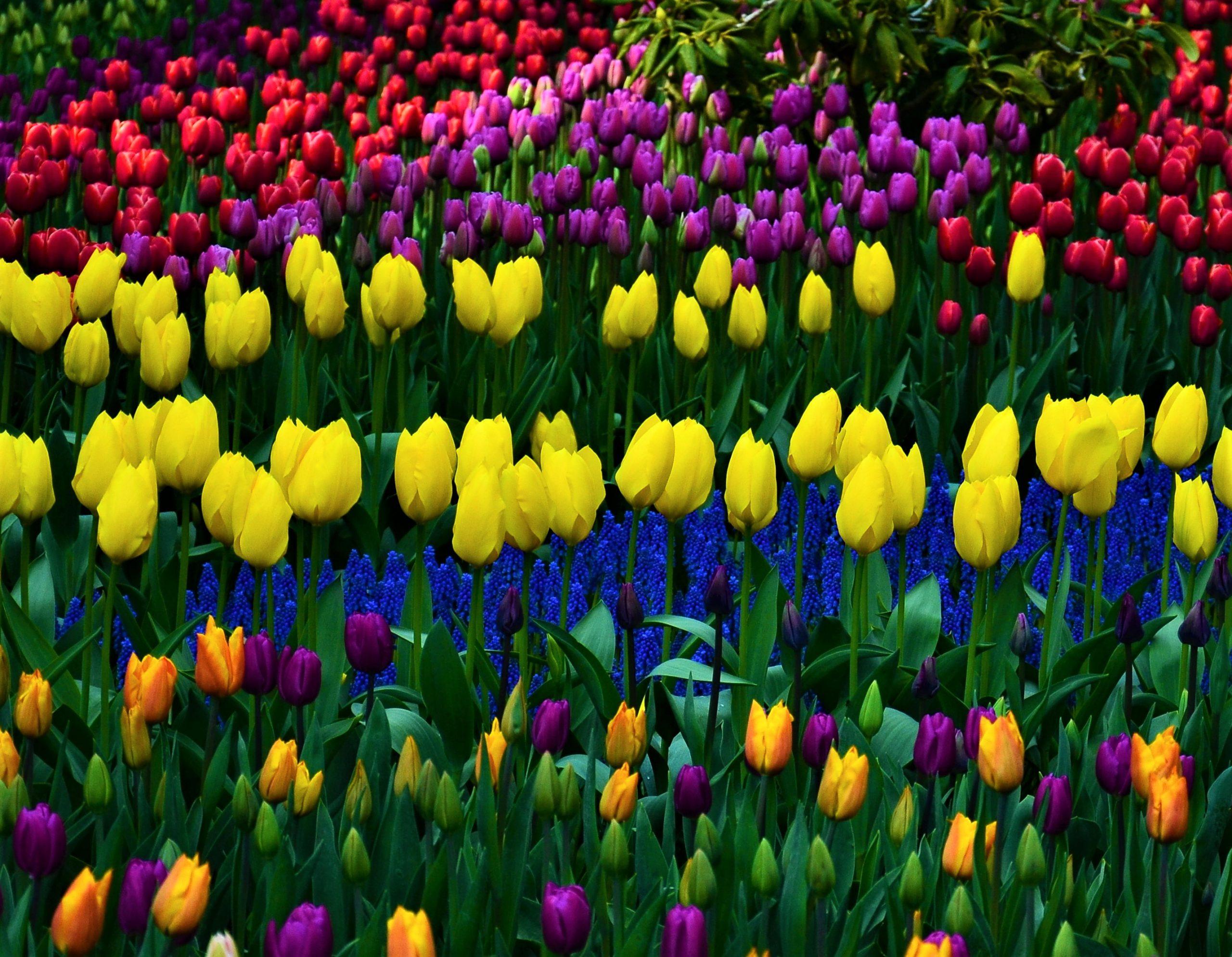 Just about everyone will be arriving by car to the festival. Therefore parking can get a bit tricky (especially on weekends). There is free parking available by the fields, along with some paid parking provided by non-festival vendors. Weekdays should not cause too much parking trouble, but weekends often find full lots. If you are planning on attending with a group, consider carpooling. There are many helpful volunteers in the area to guide you to parking and provide you with any information on how to get to the festival.
Schedule Of Events
Special events fill the town all through the months of March and April. If you are looking to head to the area before April, consider stopping by the La Conner daffodil fields. During the month of March, there are events all over Skagit county to usher in spring and the festivities it brings. Looking online you can see all kinds of fun events to participate in, including: the Tulip Days Basketball Tournament, wine festivals, quilt shows, street fairs, concerts, sales, fun runs, art shows, and so much more.
The best way to stay informed about all of the activities is by visiting the official website, and checking in with the Skagit County Tulip Festival social media pages. The event organizers do a great job of assuring information is updated online and that questions are answered. There are even suggestions of great local cuisine to try. The area is filled with wineries, breweries, and a variety of dining options to fit your needs.
Costs
The cost for entering the gardens is $7. However, be prepared to spend some extra on the freshly popped kettle corn and a beautiful bunch of tulips to take home. In addition to the entrance cost, be prepared to spend extra if you are looking to spend the night in the area. Lodging fills up very quickly and costs rise as the festival approaches.
All in all, this is a beautiful way to welcome spring. It is a great activity to do with family, friends, and even all alone. You are bound to be in awe from the many colors of tulips, to the hustle and bustle of activity. Remember to take lots of photos in nature's most breathtaking studio.